Trying to Fix the Samsung Account Session Expired error message? then you are on the right page as we are going to share with you the easiest way to get rid of Samsung Account Session Expired pop up messages that keeps popping up on your android device.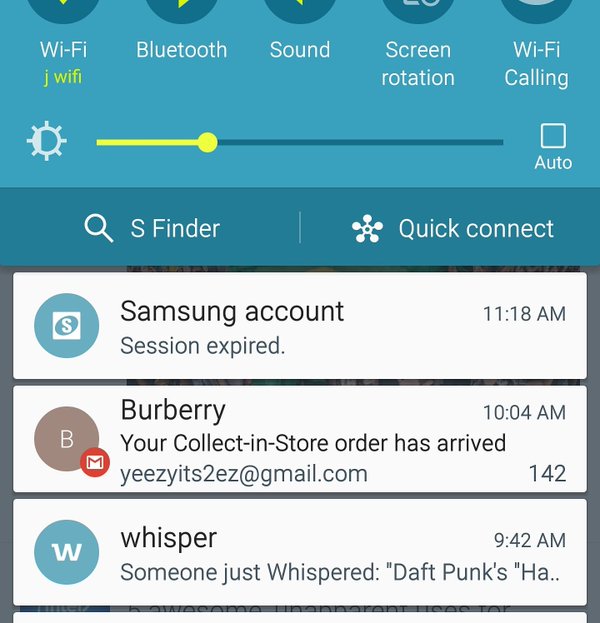 A friend of mine who uses a Samsung Galaxy S6 Edge came to me asking for solutions as his phone keeps popping up a message which says "Samsung Account Session Expired". Well from the message that is popped out you can easily tell that it is a issue from the Samsung Account.
So, i was looking for solution on how to fix the message and make it stop popping up, i finally found a very easily tutorial on how to fix the Samsung Account Session Expired issue, we tried it and it worked. So I am going to share the process we did step by step.
Steps On How to Fix Samsung Account Session Expired
Please follow the steps below in order for you to get it right and also get the Samsung Account Session Expired fixed quickly and easily.
You need to access your Samsung Phone "Settings", which is the gear icon which can be found in your menu with other applications.
Once you have clicked on the "Settings Icon" scroll down still you find Accounts. you can simply just search for Accounts from the search bar.
When you click on the "Accounts" tab you will see different account associated with the device, you will see a Samsung account also. Click on the samsung account.
You will see details about the Samsung Account, click on the cancel sync button which is at the bottom of the screen.
Restart your Samsung device after canceling the Sync of the Samsung Account.
after restarting the device, pull down the drawer, a message will be there asking for details of your samsung account. retype your password and enter it.
And that is all, you have fixed the Samsung Account Session Expired.
That all that needs to be done to fix the Samsung Account Session Expired easily and fast. If it worked for you please do comment and share this to others.