Knowing how to How to Fix Netflix Error M7353 is a very important thing especially when you find yourself streaming netflix on your pc regular, this error M7353 and some few others such as Netflix T1 error are what you might face when you are streaming your movie on Netflix. I personally use my PC to watch Netflix movies are trust me this error is something one can not escape from.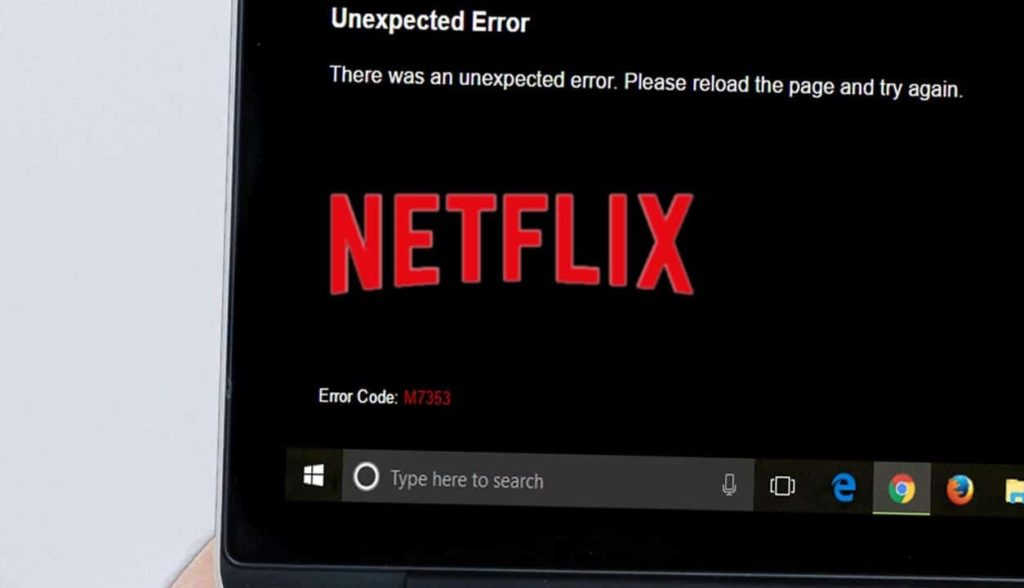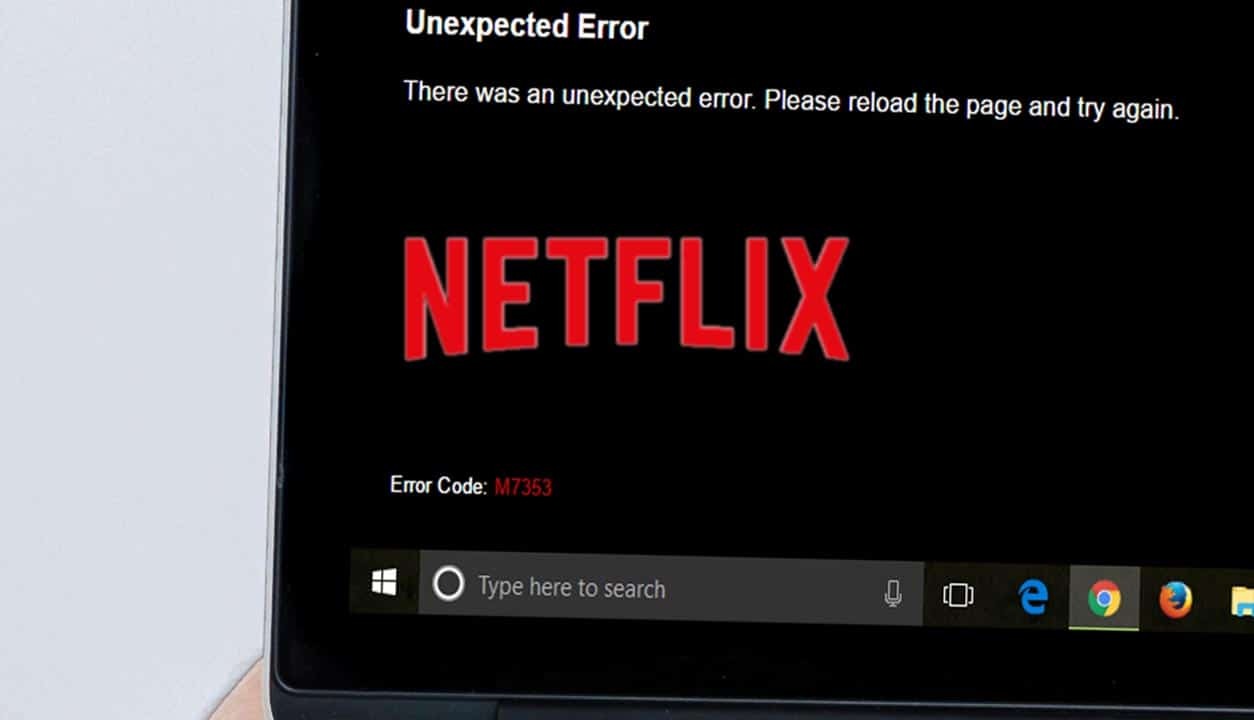 If you are currently facing the Netflix Error M7353 issue then you have come to the right place to actually solve that problem easily. Like I said before I have faced this issue before I was lucky enough to find a solution to it which I am going to share with you in this article to apply to yours and fix yours hopefully. You can face the Netflix Error M7353 error even if you are using the PC or Mac as the error does not depend on OS.
There are various reason why the Netflix Error M7353 error pops up which can be due to your web browser (if there was an issue with the browser) other causes might be VPN, Proxy, Third party plugins and security apps or antivirus might be the cause and this will lead us to how to fix Netflix Error M7353 fast and easily.
How To Fix Netflix Error M7353 Easily
I am going to share with you various ways you can attack the Netflix Error M7353 error and also have it fixed in no time, so what i will suggest is for you to the suggested methods or causes one by one and as you apply the changes; go to your netflix and see if the Netflix Error M7353 error is gone from the netflix site. Please kindly follow our instructions carefully as it is very important.
1. Browser;
Your Web Browser might just be the problem as some browsers if not regularly update has some inbuilt bugs which will make your browsing journey not really enjoyable. So all you have to do is try as much as possible to make sure your web browser is regularly updated and make sure you use browsers like Google Chrome or Mozilla Firefox as your major browsers.
2. Disable Any FireWall or Antivirus
Sometime, your Antivirus or any third party firewall software might be the one conflicting with the Streaming in Netflix which it is  not a bad idea to disable the Antivirus or firewall to enjoy Netflix but firstly, you can try to disable the third party firewall first then the antivirus if the Netflix Error M7353 still there.
3. Disable Browser Third Party Addons or Extension
Sometimes the browser third party addons are the fault as it has direct connection with the browsers. What I will advice you to do is to open your preferred browser in incognito mode and if it works fine then you can go ahead and take these actions.
Disable all Addons or Extensions
Enable them one by one until you notice when the error Netflix Error M7353 shows back
Notice the addon or extension and disable it permanently or you can delete it from your browsers
and you are good.
Most times it is always the VPN extension which causes such issues but this method will be able to fix that and you will be able to get how to fix Netflix Error M7353.
4. Update Widevine Content Decryption Module
This method only helps if you are using the chrome browser, the widevine content decryption module sometime causes the Netflix Error M7353 when it is outdated which makes the browser misbehave most times so you should be able to update it but if you don't know how to update it; you should follow the instructions below.
Type chrome://components/ in chrome's url address bar and hit enter button
Scroll down and find the Widevine content Decryption Module and click the button to check for updates
If there is an update, it will be downloaded and updated
then you can restart your browser or pc and you should be good.
With these down, you should be able to get rid of the Netflix Error M7353 error and fix the error but if it does  not then try this next last method.
5. Disable Any Proxy
If after trying all the above methods and yet you are still getting the Netflix Error M7353 error then let's try this method which may likely work as your computer proxy can also be a good solution to fix Netflix Error M7353. all you have to do is disable the proxy of your computer and the error will be gone.
if you don't know how to disable it, you should google your computer name + how to disable computer proxy. After disabling the proxy, then you have to restart your computer and then try on netflix, I am the Netflix Error M7353 has been fixed.
And that all the methods that needs to be fixed when you are trying to fix Netflix Error M7353 error.