How To Change Windows 10 Default PDF Viewer – A lot of windows user who either upgraded to windows 10 or bought a new windows 10 computer will notice that the default PDF viewer is "Microsoft Edge" . Microsoft Edge which was formerly called the Microsoft explorer has been changed to Microsoft Edge which does not only serve as your default browser but also your default PDF View in windows 10 Operating System.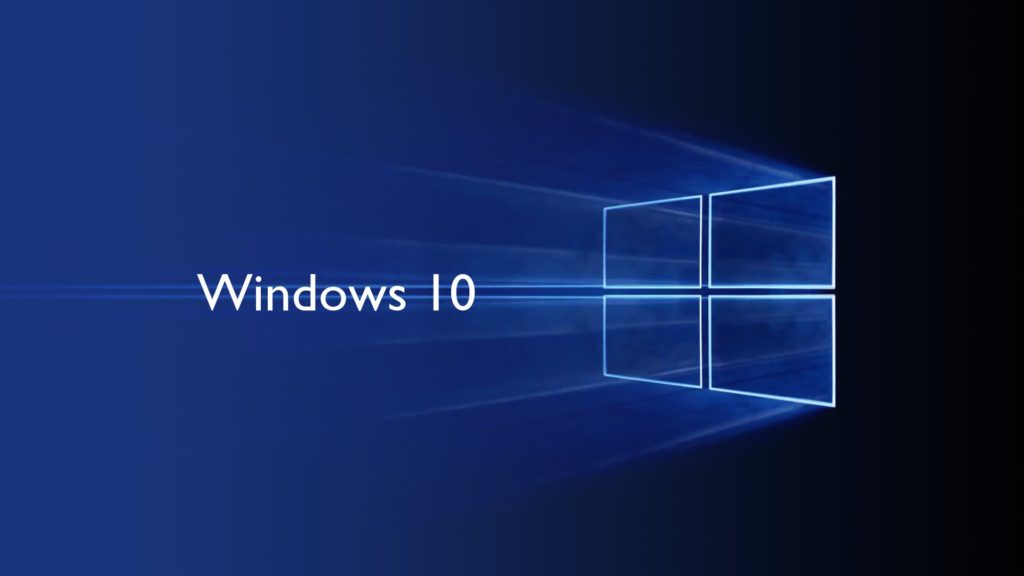 Back in windows 8 and Windows 8.1 we will notice there was a dedicated PDF viewer which was default then called the "Microsoft reader" but get to the Windows 10 upgrade. So the solution to actually change the PDF viewer and Reader in Windows 10 has been an issue for a while now but we have the solution on how to change it quickly to any desired PDF readers.
How To Change Windows 10 Default PDF Viewer or Reader
Knowing the importance of having a good PDF reader or you want or have other PDF readers which have more features which you require then you can go ahead and change your PDF viewer using the methods below.
I am going to share with you two methods of changing the default PDF viewer on windows 10, so make sure you have installed the preferred PDF viewer which you want to be using and follow the instructions below for easy understanding.
Method 1 in Changing the Default PDF viewer of Windows 10
Changing the default PDF viewer is quiet easy than how it seems to be, you have to do is the following below
Click on Start Menu on the windows task bar > Settings > System > Default Apps
When you are in the Default Apps section, Click on "Choose default Apps by file type"
After clicking on Choose Default Apps by file Type option, you will now look toward the left side of your screen and look for the .pdf file format.
Once you have found the .pdf just look right by the side of the file extension, you will see the default PDF reader of Windows 10 "Microsoft Edge" and click to change it to your preferred PDF viewer from the list provided.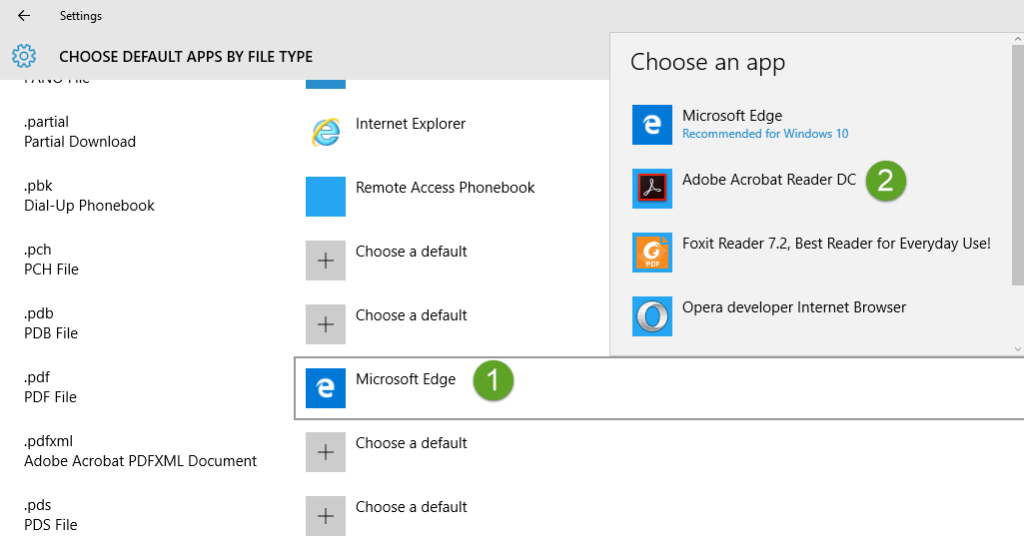 And that all you need to do to change the default PDF viewer on your windows 10 operating system and put up a different default PDF viewer for your use.
Method 2 for Changing Default PDF Reader in windows 10
This is almost the same with the previous method but this method has a better chance at working without Windows changing it back.
Another way to change the Windows 10 default PDF Viewer is to go through  Control Panel > Programs > Default Programs> Set Default Programs
After you have followed the above step then you can kindly click on any pdf reader or viewer you have installed on your computer which can be Adobe to Foxit and make the application default.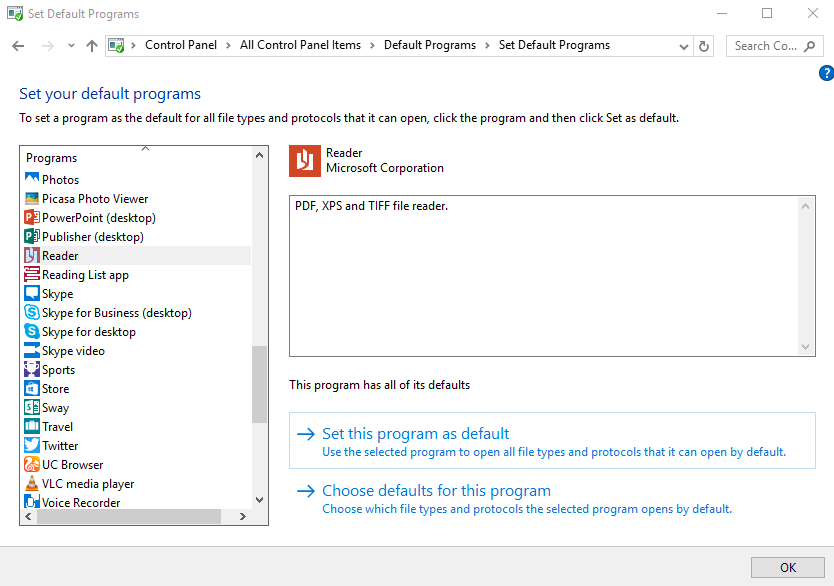 and then click "OK" to save your changes.
And that how to change the default PDF reader  of the windows 10 operating system, If you have any other information please do comment I will reply as soon as I can with a solution and if it works please do comment also.