Windows 10 is still new and tricky to some and the need to knowing how to change Windows 10 default media player such as Video and Audio media player easily. Windows 10 actually comes with it own media player which is set as default to player your video and audio files but some users do not find the default windows 10 player very attractive and I want my media player to be attractive as this keeps watching movies and musical video with also a default player for audio files.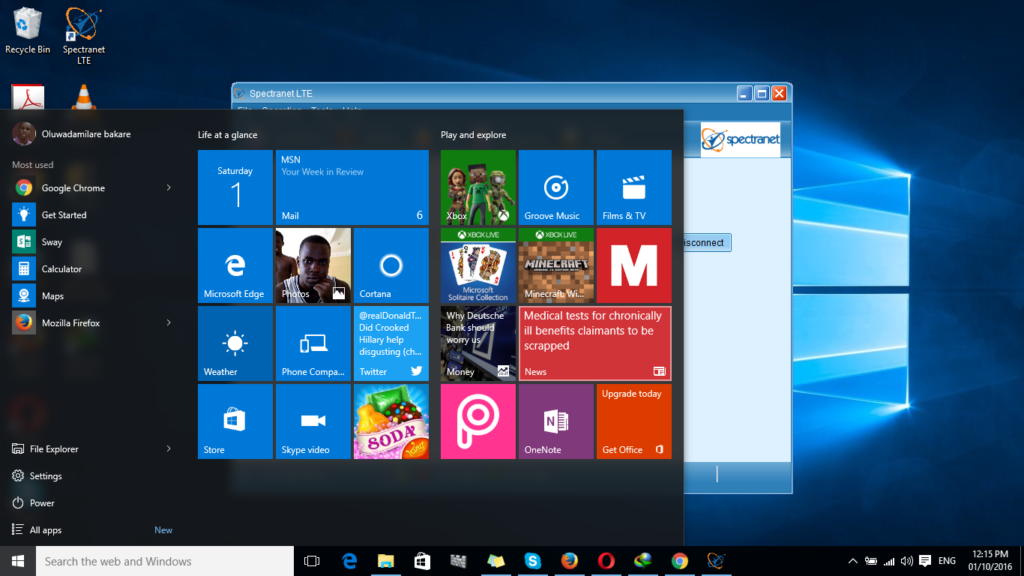 Since we all have taste on how we want our players to be like we tend to install third party media player because their performance can not be compared to the default player placed in there by Windows. I am personally in love with VLC media player for it simple, quality and it is FREE for all. So I will be using VLC as a default video player and you can simply apply the same method to set your default applications on Windows 10.
Methods on How To Change Windows 10 Default Media Player
Well, there are actually two method which you can change your Windows 10 default media player which I am going to explain to  you in order for you to select which one you are comfortable or familiar with. So lets get down to business.
Method 1 : Changing Windows 10 Default Media Player
So, I am going to start with the long process to some or even the proper process to some, this method involves changing your default apps from the settings section windows 10. Firstly before going to the Settings make sure you have installed the desired player you want and for this example I pick VLC, so to begin
Click on the Menu 
And locate the "Settings"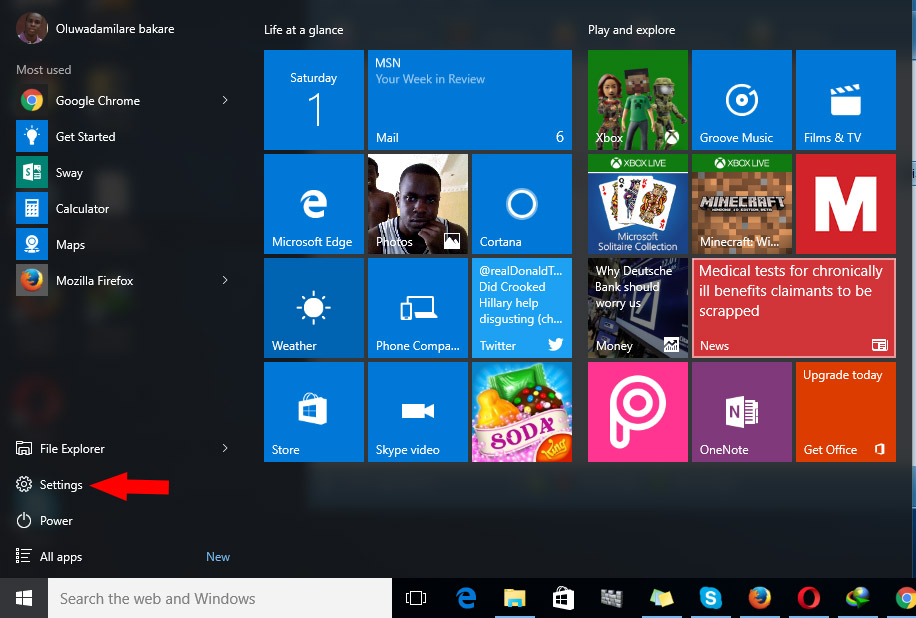 Click on Settings and locate the "System" Option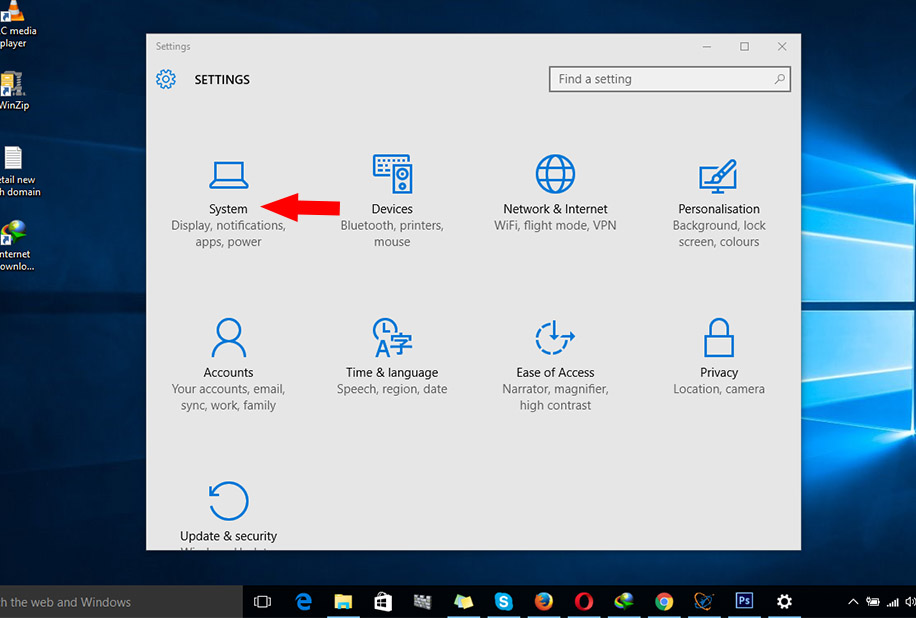 On the left hand side of the System, you will see "Default Apps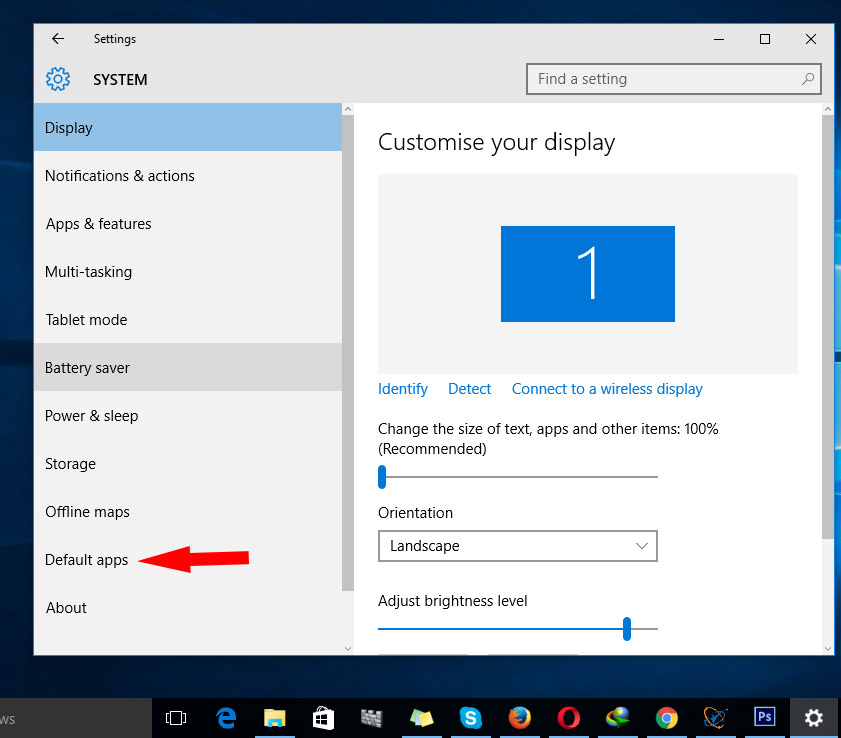 Click on the "Default Apps" and  you will see the default apps of all the types of files on your computer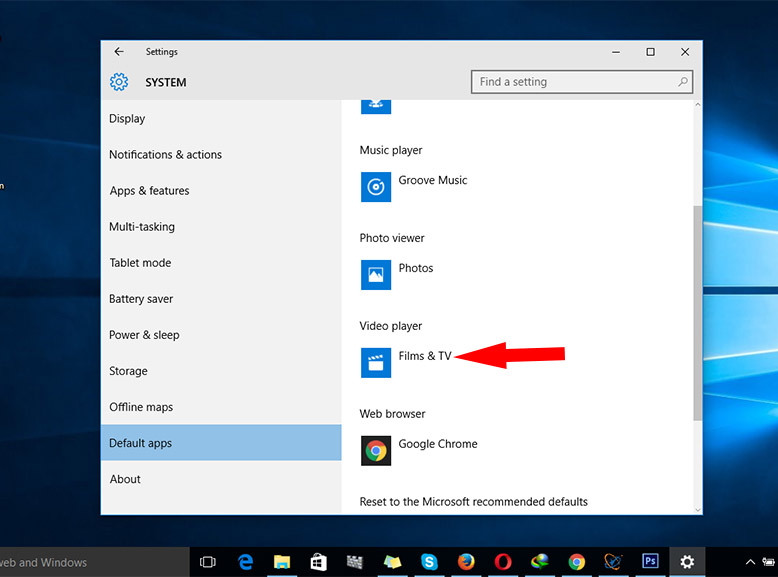 Now you will find a full list of different default apps for different reasons, there you will have "Music Player" and "Video Player" this should normally have a default assigned to them.
So all you have to do is select the default app assigned to the player and change it to the installed media app you have just like that. It is saved!
Method 2: Changing Windows 10 Default Media Player
Changing Windows 10 default media player can be so easy as when you play the Video or audio file and you have it on your computer hard disk or you have to download it; once you have downloaded the file do locate where it is placed on your computer.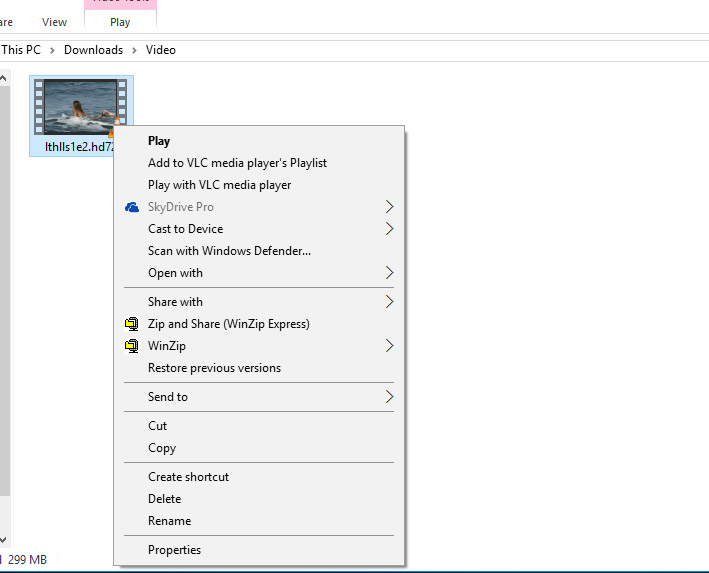 On the file (video or audio) "Right Click" on the file and then scroll down to "Open With" then do not select any application to play the file but instead scroll down to the last option "Choose another app".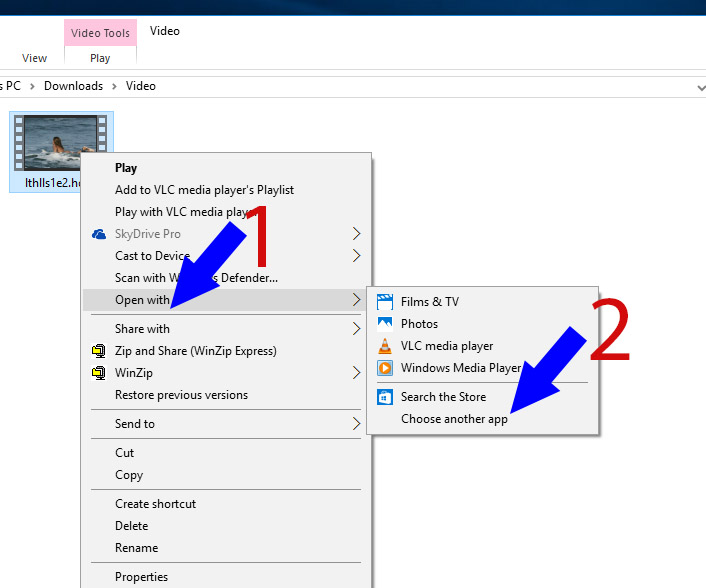 Now after selecting the "Choose another app" a list of applications will show up, so all you have to do is Select the Application you want to be the default player by clicking ONCE then move down and then select Always use this App to Open .MP4 files (MP4 in this sample, depending on the format of the video) and finally click OK.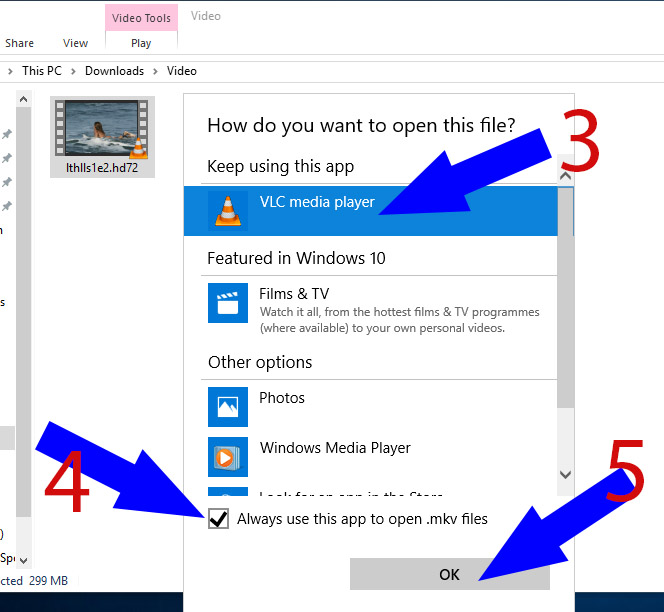 And you are all done, as the selected player is now your default player. You can also find out how to change Windows 10 default PDF reader fast!
That is how you change the Windows 10 Media Player for your computers easily, I hope you do understand how to do it or simply follow the screenshot in order to understand easily.